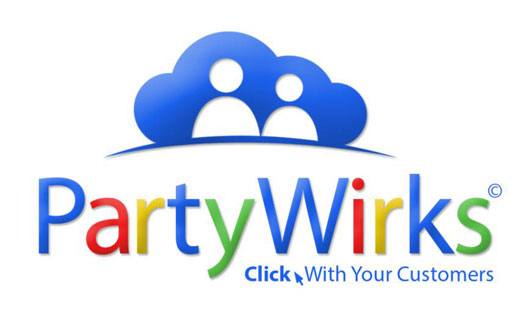 Partywirks - Easy and Convenient Online Booking Service for Bowling Center Owners
strikespots.com is pleased to announce a one-of-a-kind partnership with Partywirks, an online, fully customizable, booking service that will allow your customers to quickly and easily book lanes, lessons, parties, special events, leagues, fundraisers, and more! Your customers will enjoy the ease and convenience of reserving their time at your bowling center at any time from their Internet-enabled devices.
strikespots.com Exclusive - "Book Now" Button and Priority Listing

Partywirks customers are listed before all other bowling centers on strikespots.com center listing pages. This includes both the center listings for your address, the type(s) of bowling that you offer, and any amenities that you offer as well! Strikespots.com receives traffic from tens of thousands of unique visitors each and every month that are interested in the services you have to offer, and this is a great way to increase both traffic and center reservations!

As a Partywirks customer, a "Book Now" button is included with your listing that links directly to your Partywirks booking engine. See the example before for a screen capture.

Even Higher Strikespots.com Priority Listing

Want to move up even more on strikespots.com? Mention that you heard about Partywirks from strikespots.com when you book a free online demo of the Partywirks system and you'll be given even further priority listing on a first-come first-served basis! See the diagram below for more information.

Fully Customizable Booking Engine Layout, Products and Services

Both the layout of your Partywirks booking engine and your service offerings are fully customizable. You can set up party and / or open lane reservations and any add-ons you wish for the same low price! Add as many items such as snacks, shoe rental and pro shop items to your booking engine as you wish!

You can customize your Partywirks booking engine with your bowling center logo and your choice of color scheme.

Bowling-Center Specific Forms Included

Partywirks includes forms for booking leagues, donations, and fundraisers.

No "Pen and Paper Mixups"

Since Partywirks is an online booking engine, the mistakes that can occur when employees take reservations over the phone using a pen and paper are eliminated. Your customers can see exactly what they're booking and the total cost on their screens, and you can as well.

Facebook Integration

Partywirks can be integrated with your Facebook bowling center page.

Always Online, Even When Your Center is Closed

Partywirks works for you 24/7 to generate reservations.
See Partywirks in Action
Quinnz Pinz is a satisfied Partywirks customer. Visit their booking engine page, which includes several add-ons and customizations created by Quinnz Pinz.
Book A Free Online Demo